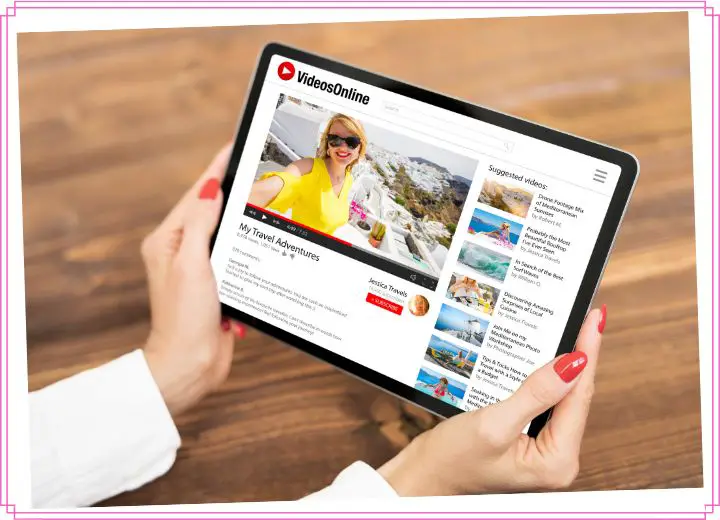 With the development of digital technology and improvement in content creation, people nowadays focus on YouTube channels to earn money.
Most people consider YouTube a safe option, but it can be dangerous when your account is hacked. Watching all your earned followers and content getting deleted due to hacking is difficult for most content creators.
Let us look at some techniques that prevent your YouTube channel from being hacked.
Can A YouTube Channel Be Hacked?
For most people, the concept of a YouTube channel being hacked might be new.
But with the information on your computer or mobile phone, hackers can access your channel.
When hacked, you might lose access to the YouTube channel you are running along with the videos posted.
YouTube channels are generally secure, which makes it difficult for anyone to hack.
But if you become careless, you have the chance of getting hacked.
Ways to Keep Your YouTube Channel Secure
Below are 10 things to help you protect your Youtube channel more securely:
#1. Use a dedicated Google account
Each YouTube account should have a separate name and unique ID. So when you create a Google account, ensure that it is dedicated to YouTube.
Having a separate account and connecting with your crew using this account will allow you to maintain a secure line.
#2. Change your password frequently
Identifying and guessing passwords is pretty simple. The best option? Change it constantly.
But always remember the altered password or take note of it securely to prevent any complications.
#3. Install a VPN
One of the best ways to ensure your YouTube security is through a Virtual Private Network (VPN). VPN apps spoof your location and allow you to surf the Internet without revealing your private info.
So, you can try one of them to secure your channels. VPN of this company is among the best in the market. VeePN is a good VPN service if you look forward to enjoying a free trial through a chrome browser and others.
#4. Reveal your password only to trusted people
Each YouTube account is password protected and secured through a series of protocols.
But if you tell your password frequently, the chances of hacking are higher, especially if they do not have security features on their phones and devices.
If you have any manager or crew working with you, then reveal the password only to the trusted few. Or better, add them as managers to your account.
#5. Avoid installing unwanted apps and browser extensions
Sometimes having extensions and applications can be helpful. But when you have an excessive amount of apps and extensions, things can get messy.
Some extensions get installed without your knowledge which can cause harm to your device and steal data to hack your channel.
#6. Be aware while opening your emails
Sometimes getting spam emails or unwanted links in them is common.
Using such links and emails, most hackers nowadays extract information from a mobile or computer.
So when you have a separate device for your uploads, try to avoid accessing suspicious email activities through that link.
#7. Keep your email id secure
You can open a YouTube account with a separate email id. Instead of using a general email id, which you might have distributed to all your friends and unknown people, go for a unique id.
This can prevent hackers from using the ID and guessing the password in the future.
#8. Use one device for upload and access
When you try to upload your content and access the YouTube channel use a single device. Accessing your channel from mobile and every other system might be tempting.
But the chances of leaking your password and YouTube ID are higher while using multiple devices.
However, when you use a single device, you can control the links and secure your channel with advanced security measures.
#9. Avoid suspicious links
Whether a short message on your mobile phone or an email message, try to avoid clicking on suspicious links.
While browsing through your internet browser, you may have seen suspicious links which might lead you directly to the doorstep of a hacker.
#10. Avoid offering access to third-party apps
Sometimes when you install applications, they might have some permission requirements.
Some third-party applications usually ask permission to access your device camera, contacts, geographic location, and other associated applications.
So if you offer these permissions without analyzing what they are about, the chances of getting hacked are higher.
Some applications may request access to your YouTube app resulting in future hacking.
FAQs
Below here are common questions and answers related to How To Keep Your YouTube Channel Safe And Secure.
1. How do YouTubers protect their accounts?
The YouTubers can create a secure password and install a VPN to protect their accounts.
2. Are third-party apps dangerous?
Most third-party apps are not dangerous, but some come with a bug that extracts your details after acquiring proper permission. So be careful while lending your acceptance for such apps.
3. Is it possible for anyone to hack your account?
Most YouTube accounts can be hacked through data breaches, third-party apps, and phishing.
4. Is the data you entered on YouTube safe?
YouTube does not reveal your personal information to anyone. But by hacking your mobile, they can breach the data and hack your channel.
5. How to identify spam emails?
Any email with irrelevant information can be considered spam email.
Most of your emails will be self-assorted to spam, but it is necessary to test the available ones.
Conclusion
Most YouTube channels nowadays are connected with Google to earn money through advertisements.
Such Google applications have personal details and the amount you have gained through your channel.
So try to protect your account with utmost care and offer access only to a few people.