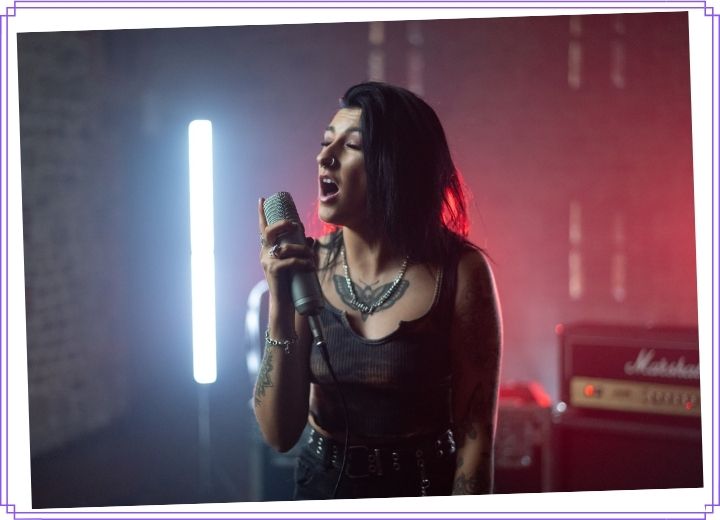 Songs might take several years to gain a reputation in classic bar music. But once they have gained popularity, it's permanent.
They've turned into regular rituals, eliciting quick reactions of hooting, intoxicated dancing, and out-of-tune singing or half-mumbled rapping as soon as they start playing. Sing-along tunes at bars aren't always the best. They're merely catchy songs that have everyone in the pub singing along.
This post includes the best sing-along bar songs to listen to during a night out!
The List of Best Sing-Along Bar Songs
Every bar patron has their preferences. Here are a couple of our best picks:
#1. "Save A Horse, Ride A Cowboy" by Big & Rich
In April 2004, Big & Rich wrote and recorded this hit song and released it. It's a song that every drunk and attractive lady likes to sing at the neighborhood pub on karaoke night.
And, let's face it, every red-blooded man in the room enjoys seeing them belt out those raunchy words and accompany them with a good dance.
#2. "Don't Stop Believing" by Journey
Everyone knows the song, everyone knows the words, and I defy you to avoid singing along if it's playing at a pub at 1 a.m. To be sure, it's overplayed, but it's a bar staple that deserves to be at the top.
This song takes home the award for most likely to make drunk people get teary-eyed while singing as loudly as they can.
Play Journey's legendary hymn Don't Stop Believin' and watch men and women in a bar put down their drinks, close their eyes, and maybe pump their fists with the sparkle of inspired tears in their eyes as they sing along.
#3. "Friends In Low Places" by Garth Brooks
"Friends in Low Places is a song of the 90s that became renowned as the "#1 Drinking Song for Drunken Sailors." It's still a favorite with bar-hoppers after more than 30 years.
It's unquestionably the pinnacle of country drinking tunes. When combined with the drink, it's nearly always certain to ignite a sing-along.
It might become a "classic" by today's standards. When the beer is chasing our blues away, everyone appears to connect to the words.
It's a timeless classic. Even people who despise country music can't help but sing along when this song starts playing.
And when a song can get everyone in a bar to put down their drinks and sing along, especially males who recognize themselves in Garth's voice.
#4. "Despacito" by Luis Fonsi And Daddy Yankee
Despacito, a Spanish-language song sung by two Puerto Rican performers, shot to fame in 2017 and became an international smash.
Daddy Yankee and Luis Fonsi's popular song has stayed at the top of the Billboard Hot 100 for 13 weeks. It's one of the finest sing-along bar tunes that brings people together, makes them dance, and helps them enjoy themselves.
Before heading to the bar tonight, turn on this video and sing along and prepare your charms at 1 a.m:
#5. "Single Ladies" by Beyoncé
It's an R&B, and the dance-pop genre incorporated dancehall, disco, and bounce elements. Beyoncé, along with several musicians, wrote this song.
According to the lyrics, after breaking up with a nasty partner, a lady goes to a bar to celebrate, and he is also present. That man is the subject of the song with the repeated line, "If you like it, you should have placed a ring on it."
Beyonce's song has the uncanny capacity to persuade every lady at a bar to step into the light and dance. Your mild-mannered, shy coworker may be bouncing, sliding, whirling, and pointing at her audience as she proudly responds to Beyonce's call to all single girls.
#6. "Closing Time" by Semisonic
It's as if Semisonic knew they could compose a song that would play every night at closing time in bars worldwide. So, they recorded this monster smash to prove it.
The song sounds like it belongs to the last-call ensemble. Closing Time is a timeless classic that goes well with Take Me Home Tonight and Your Love like a nice whiskey and a cigar.
#7. "Bohemian Rhapsody" by Queen
This song is the ultimate bar sing-along, made famous by Mike Meyers and his band in Wayne's World. When Queen's "Bohemian Rhapsody" comes on at a pub around the world, there's an unwritten law that you must stop whatever you're doing and sing along loudly.
Everyone enjoys the transition into the fast-paced section of the song, which begins with "I see a little silhouette of a man."
Even if most people are unfamiliar with the following words, it doesn't stop them from getting right in and trying out the songs!
Singing the full song more than six minutes long might be challenging, especially after a few drinks. But it's worth it. It is one of the greatest songs of all time!
Enjoy Queen's powerful lyrics and vibe rhythms in the video below:
#8. "Raise Your Glass" by Pink
"Raise Your Glass," by Pink, is the ideal sing-along tune for any bar and individuals of all stages of inebriation. Even if you don't know the lyrics, everyone will raise their glass and sing along as the music erupts into a chorus.
So, how about that, lads and gals? Raise your glass!
#9. "Old Time Rock And Roll" by Bob Seger
People in bars love the opening piano sounds of Bob Seger's Old Time Rock and Roll, especially when they've had a few drinks. It'll also probably get everyone on the dance floor right away.
Keep a watch out for the alcoholic with the shirt and tie who wants to reenact the iconic moment by removing his pants, as shown in the movie Risky Business.
Those opening piano tones of this old classic get everyone singing, especially after they've had a couple of drinks, just like catnip to cats and down-home folks at local taverns.
#10. "I Love Rock' N Roll" by Joan Jett
Joan Jett & the Blackhearts covered the song in 1981 and released it as the first single from her album of the same name. The song then became Jett's most successful single, reaching number one on the Billboard Hot 100.
This Joan Jet song is a testament to the incredible power of rock and roll music, and it's incredibly singable and danceable. Even if you don't particularly enjoy rock & roll, you'll find it difficult not to sing along with the song's infectious hook.
#11. "The Boys Are Back In Town" by Thin Lizzy
Perhaps best known for the smash film "48 Hours," starring Eddie Murphy and Nick Nolte. It is classic bar-rock at its finest.
The film is a classic, as is the song "Jailbreak" from Thin Lizzy's 1973 album, which is rather appropriate, as are the lyrics, which begin with "Guess who just got back today?"
And, would you believe it, the Irish rock band Thin Lizzy almost dropped this song, which went on to become the band's most iconic tune? After all, what would "48 Hours" have been like without it?
#12. "Tears of a Clown" by Smokey Robinson and the Miracles
"Clown tears" is a figure of phrase that signifies putting up a stronger or different front! Keep a positive attitude even while you're dealing with personal issues. Like the clown himself, who puts on a happy face to entertain others, no matter what he is going through within.
Everyone in the pub will know you've just cued up Smokey's immortal homage to weepy bedroom loneliness when the first calliope riff sounds.
#13. "Hooked On A Feeling" by Blue Swede
If you don't start singing along to this song as soon as the main melody starts playing in the pub, you might want to check your pulse. This song has a way of bringing out those with a little extra liquid bravery.
These are usually the guys or ladies who would never approach two attractive strangers with two beers lifted over their heads, but Blue Swede with drink means very courageous displays of flirting. Aside from the humor, it's a great feel-good song to listen to with your buddies at a pub.
#14. "Señorita" by Shawn Mendes And Camila Cabello
"Señorita" topped the charts in Austria, the Czech Republic, Bulgaria, Denmark, Germany, Finland, and many other European countries. "Señorita" is a Latin song in the key of A minor, with a 117-beat-per-minute tempo.
"Señorita" has enticing rhythms, intriguing phrases, and scratchy vocals from Camilla and Shawn, all of which provide a summer atmosphere. It's light, sensual, and a dance number, all of which indicate that it'll be a big hit.
We are sure that you will fall in love with the first tunes of this song when you play the billion-viewed video below:
#15. "On the Floor" by Jennifer Lopez
It's an up-tempo electro-house and dance-pop song with 130 beats per minute common time pace. "On the Floor" has electro house components and musical influences from Eurodance, Latin music, and techno.
Jennifer Lopez and rapper Pitbull revive the Lambada song. So we have On the Floor, a young and equally catchy smash.
"On the Floor" will elicit a startling chorus from folks who are sitting at a bar getting drunk as sweat-inducing, sticky dance floor music. So, if you're going to day-drink, turn up the volume now, rather than waiting till the sunsets.
#16. "We Are the Champions" by Queen
This song is frequently associated with football season. The song is also one of the band's best and most well-known, and it has become a sports triumph hymn.
There's nothing quite like being at a pub when your team wins, and this song plays. You're barely awake enough to recall the phrases but drunk enough to have flashbacks to the Mighty Ducks.
It is still one of rock's most well-known anthems today. Its uniting and joyful message will urge you to wave and sing along.
#17. "Livin' On A Prayer" by Bon Jovi
This Bon Jovi song is frequently used as an antidote to melancholy bar flies moping over their beverages. It's simple to understand why: there's nothing quite like witnessing a pub full of people come alive when you're feeling down.
Sing along to Jon Bon Jovi's "We're Halfway There!" with an '80s rock song that's equally as inspirational and bar-friendly. No matter if it was a one-hit-wonder, it's a rock classic that people have sung along to by inebriated people for decades.
Final Words
So, this is our list of best sing-along bar songs for the performers' vocals. Keep your ears open and start singing along with one or more of these most popular drinking songs ever created!
Most of the songs had previously been chart-toppers, so familiarity was likely a role. Practice your ideal match a few times once you've found it.
We wish you a wonderful and joyful time singing and drinking!
Thank you for reading!