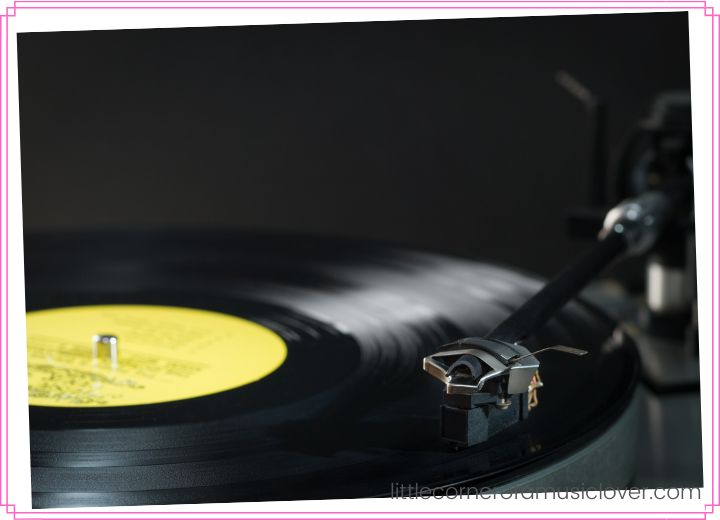 The 1970s was a decade full of incredible music, and some of the greatest singers came from the African-American community.
From soulful R&B to smooth funk and disco, these legendary singers have left a mark on the music industry and continue to influence today's top artists.
To honor these trailblazers, we're taking a look back at the top greatest black male singers in the 70s.
Check out this list of the best black male singers from the 70s! Get a blast from the past, discover new music and enjoy listening to great music.
1. James Brown
James Brown was an iconic black singer from the 1960s and 1970s. His iconic hits such as Sex Machine, Papa's Got a Brand New Bag, and I Feel Good were widely known throughout the world and helped define funk music.
He also had a great influence on soul and R&B music during his career, particularly with his unique songwriting approach that combined funk with gospel-style call-and-response vocals.
He was among one of the first African American singers to perform in Las Vegas, he hosted television specials such as The James Brown Show and appeared in many films including Black Caesar.
He also toured extensively throughout Europe, Australia, and Japan before his untimely death in 2006. His legacy lives on through his record sales and continued influence on modern artists today.
2. Marvin Gaye
Marvin Gaye was one of the most influential black male singers of the 60s and 70s. His soulful music combined elements of R&B, jazz, and gospel to create a unique sound.
He is best known for his popular hits such as "What's Going On", "Ain't No Mountain High Enough" and "Let's Get It On". His influence on the Motown sound, which is still evident today, is unmistakable.
He was also an accomplished songwriter and producer, having written several hit songs including "I Heard It Through The Grapevine" and producing several albums for other artists.
His career spanned three decades until his untimely death in 1984. Marvin Gaye continues to be respected and admired as one of the greatest artists in music history with a canon of work that still resonates today.
3. Michael Jackson
Michael Jackson was one of the most iconic black male singers of the 60s and 70s, who left an indelible mark on pop culture.
His electrifying performances and path-breaking hit songs like "Billie Jean," "Beat It," and "Thriller" influenced generations of fans all over the world.
He often pushed boundaries with his science-defying dance moves and incredible vocal range, which earned him 7 Grammy awards.
In addition to his creative genius, Michael Jackson also made immense contributions to social causes by supporting numerous charities during his career.
His legacy continues to live through the music he produced throughout his lifetime, inspiring countless new singers with his talent, creativity, and humanitarianism.
4. Stevie Wonder
Stevie Wonder is one of the most well-known black male solo singers of the 70s. His highly successful music career began in 1961 when he released his first album at just 12 years old.
He went on to release numerous albums throughout the decade and won countless awards, including 21 Grammy Awards, a Golden Globe Award, and an Academy Award.
Throughout his career, Wonder explored various genres such as funk, soul, R&B, jazz, and even reggae. Many of his greatest hits such as "Superstition", "Signed Sealed Delivered" and "Uptight (Everything's Alright)" dominated the charts during this era.
To this day, Stevie Wonder remains one of the most influential black male solo singers from the 70s and continues to inspire many new generations of musical artists.
5. Ray Charles
Ray Charles was one of the most influential black male solo singers of the 70s. He is best remembered for his unique singing style, which blended gospel and jazz with blues.
His songwriting style featured sophisticated use of syncopation as well as inventive chord progressions to create a powerful, timeless sound.
His hits included "Hit the Road Jack," "What'd I Say," and "Georgia on My Mind," all of which became classics in their own right and helped shape popular music for decades.
Ray Charles was known for taking old genres of music and bringing them into the modern era, creating something new that audiences everywhere could appreciate.
As a result, he earned numerous awards including fourteen Grammy Awards over his long career. Even today, Ray Charles's influence on modern music can still be heard in almost any genre.
6. Al Green
Al Green was a black male solo singer of the 70s who rose to fame with his unique blend of soul, rhythm & blues, and gospel.
His distinctive falsetto singing style set him apart from other artists of the era and earned him recognition both at home and abroad.
He released numerous chart-topping singles, including "Let's Stay Together," "Take Me to the River," "Love and Happiness," and "Tired of Being Alone," among others. Although he'd achieved success as a solo artist by the mid-70s, it wasn't until he teamed up with producer Willie Mitchell in 1976 that he reached superstardom.
With Mitchell's help, Al wrote songs that appealed to mainstream audiences while staying true to his roots. His passionate performances won him 11 Grammy Awards and countless adoring fans around the world.
7. Louis Armstrong
Louis Armstrong was a black male solo singer who took the music world by storm in the 1970s.
His distinct sound and unique style allowed him to stand out amongst his contemporaries, and resulted in numerous hit records such as "What a Wonderful World" and "Hello, Dolly!"
Armstrong's free-spirited approach to singing allowed him to redefine what it means to be an artist, paving the way for future generations of black singers.
His soulful vocals and effortless improvisations were reflective of both his upbringing and the life experiences that he shared with audiences through his music.
He was also well-known for his ambitious collaborations with artists from different genres, which pushed boundaries in popular music.
From classic jazz standards to pop ballads, Armstrong left an undeniable footprint on the musical landscape of the 70s that continues today in popular culture.
8. Billy Henderson
Billy Henderson was a great black male singer from the 1970s who combined his soulful voice with elements of blues, funk, R&B, and jazz.
He was best known for songs such as "Do It With Feeling" and "Take Care of Business" and had multiple Top 10 Billboard hits throughout the decade. He was also a featured vocalist with the Friends of Distinction, appearing on classic tracks such as "Grazing In The Grass".
His musical style fused elements of jazz-funk, pop-soul, and rhythm & blues, creating a sound many cite as ahead of its time.
Despite his success in music, Billy Henderson passed away in 2007 at the age of 67 years old. His influence however still resonates strongly among fans to this day.
9. Lionel Richie
Lionel Richie is an iconic African-American singer from the 70s. Born in Alabama, he rose to fame as a member of the renowned soul group The Commodores before embarking on a successful solo career that included hits such as "Truly," "All Night Long (All Night)", and "Hello."
He has sold more than 100 million records worldwide, won numerous awards including five Grammys and an Oscar, and has been inducted into the Songwriters Hall of Fame.
Richie's music has influenced many generations of artists, making him one of the most beloved figures in popular music.
10. Maurice White
Maurice White was a black male singer who rose to fame in the 70s. After forming the group Earth Wind & Fire, he achieved massive success with his band's combination of soul, funk, jazz and rock music.
He achieved three number-one albums on the Billboard 200 as well as eight Top 10 hits on the Billboard Hot 100. Maurice also wrote many of their songs himself, including "Shining Star" and "September".
His powerful voice and charismatic stage presence made him a star, and he earned numerous awards over his career, including six Grammys.
11. Bill Withers
Bill Withers was an iconic black male singer in the 70s whose smooth soulful voice and lyrics gave a unique flavor to his music.
His songs focused on love, life and humanity as well as providing a strong social message that resonated with listeners of all generations. He won three GRAMMY Awards during his career, including Best R&B Song for "Ain't No Sunshine" and Best Pop Vocal Performance for "Just the Two of Us."
Withers' music stood out in the 70s not just because of its lyrical content but also because he sang it with conviction. It could captivate even the most hardened listener.
His contribution to the soul/R&B world has left an indelible mark, one which will continue to shape the genre for years to come.
12. Prince
Prince was a black male singer who rose to fame in the 70s, becoming one of the most iconic and influential artists of his time.
His mix of funk, soul, rock, new wave and pop made him a pioneer of pop music and he released hit after hit such as "Little Red Corvette," "When Doves Cry" and "Kiss".
He also became famous for his outrageous style and extravagant live shows, which showcased his highly acclaimed musicianship.
With songs like "Purple Rain", Prince embodied a unique blend of funk and rock that inspired future generations of black male singers.
13. Otis Redding
Otis Redding (1941–1967) was one of the most influential soul and R&B singers of the 1970s. His distinctive vocal style, passionate delivery, and groundbreaking arrangements revolutionized popular music.
His repertoire included hits such as "Dock of the Bay," "Sitting on the Dock Of The Bay," and "(Sittin' On) The Dock Of The Bay".
A powerful stage presence, electrifying performances – such as his legendary performance at the 1967 Monterey International Pop Festival – made him a giant in black music.
Influencing countless Soul and R&B singers of his time, he remains an iconic figure in modern music today.
14. Ronald Isley
Ron Isley is a legendary 70's black singer who was born in Cincinnati, Ohio in 1941. He grew up listening to gospel music and was encouraged by his parents to pursue a career in the music industry.
His professional singing career began with The Isley Brothers, a family group he formed with his two brothers, O'Kelly and Rudolph. Over the course of their career, The Isley Brothers had many hits including "Shout," "Twist and Shout," "This Old Heart of Mine" and "It's Your Thing."
As a solo artist, Ron Isley released several albums including his 1975 breakthrough record "Mr. Biggs." This album spawned some big singles such as the classic hit "Between The Sheets."
Ron Isley continued to make great music throughout the 80s and beyond. He was inducted into the Rock & Roll Hall Of Fame in 1992 and is considered one of the most influential black singers in American music history.
15. Luther Vandross
Luther Vandross was one of the biggest African-American singers of the 70's. He was best known for his soulful and passionate vocal delivery, creating a unique sound that had a profound influence on R&B and Pop music.
His smooth tenor combined with lyrical insight made him an unforgettable performer who impacted generations of music fans.
He put out some of the most memorable songs of the decade like "Superstar", "A House is Not A Home", "Never Too Much", and "Stop To Love". He won numerous awards throughout his career including eight Grammy Awards, thirteen American Music Awards and two NAACP Image Awards.
Despite a long battle with diabetes and other health issues, he continued to create new music until his untimely passing in 2005 at the age of 54.
16. Sam Cooke
Sam Cooke, one of the influential in 70's black male music, was a trailblazer who made a lasting impact on popular music.
Through his unique voice and songwriting style, he blended together R&B, soul and gospel to create an enduring sound that still resonates strongly today.
He was an innovative composer whose compositions crossed racial barriers during a time when Blacks were not widely accepted in America.
His lyrical focus on social issues such as racism, poverty and injustice catapulted him to international fame with songs like "A Change is Gonna Come" becoming iconic works of art.
Cooke had many top hits including "Chain Gang" and "You Send Me" making him one of the most successful Black singers of the era. His influence resonates strongly today with young artists from multiple genres finding inspiration in his music.
17. Nat King Cole
Nat King Cole (1919-1965) was a widely celebrated American jazz singer of the 1940s and 1950s.
His velvety baritone voice and hit singles like "The Christmas Song," "Mona Lisa," and "Route 66" made him one of the most popular singers of his era, transcending both race barriers and musical genres.
During his career, he also released several arrangements of big band tunes, as well as blues and gospel records. In addition to a successful recording career, he appeared in many films and on dozens of television shows throughout the 1950s.
Following his death in 1965, Cole remained an influential figure in music for decades to come, leaving behind a legacy as one of the greatest black male singers of the 60s and 70s.
18. Bob Marley
Bob Marley was a Jamaican singer-songwriter and musician, celebrated as one of the most influential figures in both reggae music and wider popular culture.
A key figure in many of the movements he inspired, from Rastafari to civil rights and political activism, Marley's legacy has been kept alive through his musical catalogue which focuses on themes of love, struggle and peace.
With songs like "No Woman No Cry," "Stir It Up" and "One Love/People Get Ready," Bob Marley set the standard for black singers in terms of storytelling, individualism and creative expression.
His music helped to redefine the industry and opened up a world of possibilities for generations of black male singers to come.
19. Bobby Womack
Bobby Womack was a legendary American singer, songwriter, musician and record producer. He was born in Cleveland, Ohio in 1944 and emerged as an influential soul singer during the 1960s.
He became an instantly hitmaker with classic hits such as "It's All Over Now," "Lookin' for a Love," and "Across 110th Street." Womack recorded more than 20 studio albums during his career, collaborating with stars such as Aretha Franklin and Sly Stone.
Later in his career he combined various genres of music such as funk, Soul, Rock and Pop to create an entirely new sound that captivated audiences worldwide.
His influence on modern music continues to this day; after his death in 2014 at the age of 70, he was inducted into both the Rock & Roll Hall of Fame as well as the Songwriters Hall of Fame.
20. Curtis Mayfield
Curtis Mayfield was a highly influential black male singer of the 1970s. A prominent voice within soul and R&B music, he established himself as a powerful force in music by releasing singles such as "Move On Up", "People Get Ready" and "Freddie's Dead".
His passionate provided a soundtrack to the civil rights movement, touching upon themes of social justice, love and liberation.
He developed his own unique style of guitar playing, blending jazz, blues and funk with soulful vocal melodies to create a deep sound that resonated with audiences around the world.
As an artist, Curtis Mayfield is remembered for his creative approach to songwriting and arrangements which most notably included sprawling horn lines in his songs.
He has left behind an extensive legacy which continues to inspire generations of musicians today.
21. Smokey Robinson
Smokey Robinson is a legendary black male singer from the 70s who was born in 1940. His career began at Detroit's Motown Records, where he wrote some of their biggest hits and eventually became the company's Vice President.
He made his solo debut in 1965 with "Shop Around", which shot to No. 1 on the Billboard Hot 100 and would become one of the defining records of that time
Smokey continued churning out hits throughout the decade such as "Tears of a Clown", "The Tracks Of My Tears" and "Cruisin'" that captured both dancefloor glory and critical acclaim.
In 1971, Miss Marvleous produced Robinson's first self-titled album featuring classic love songs such as "Being with You" giving him his only Grammy Award for Best R&B Performance.
He has been awarded 25 BMI Awards, A National Medal of Arts from The United States National Endowment for The Arts and also inducted into The Rock and Roll Hall Of Fame in 1987.
Smokey remains a national treasure today due to his incredible legacy of soulful songs that will forever captivate music lovers across all generations.
22. Barry White
Barry White was an iconic black male singer of the 70s. He was known for his deep and sensual voice which made him a favorite of many Americans.
His debut solo single "I'm Gonna Love You Just A Little More Baby" topped US Billboard Hot 100 in 1973 and he continued to have success with more than 20 top 40 hits throughout the decade, including "Can't Get Enough Of Your Love, Babe", "You're The First, The Last, My Everything" and "What Am I Gonna Do With You?"
White penned songs not only for himself but also for other artists like Elvis Presley, Dionne Warwick and The Temptations. He won three Grammy Awards over the course of his career.
23. Ben E. King
Ben E. King, a black singer and songwriter, was a pioneer of soul music in the 1950s and 1960s.
He is best known for his classic songs "Stand By Me", "Supernatural Thing" and the Drifters hit "Save the Last Dance For Me".
His smooth deep baritone voice combined with clever lyrics have earned him worldwide respect and admiration.
His influence on modern soul, R&B and pop music can still be heard today from artists like John Legend, Justin Timberlake and Bruno Mars who are inspired by King's distinctive sound.
Whether singing his own hits or covering classic tunes, Ben E King will continue to be remembered as one of the most important figures in American popular music.
24. Chuck Berry
Chuck Berry was a critically acclaimed American singer, songwriter and guitarist who rose to fame in the 1950s.
Born in 1926 in St. Louis, Missouri, he had a remarkable career that spanned more than six decades and influenced multiple generations of music lovers around the world.
He wrote some of rock 'n' roll's greatest songs, including "Johnny B. Goode," "Roll Over Beethoven" and "Maybellene," which blended elements of rhythm and blues, country and even western styles into his signature sound.
As one of the primary architects of rock 'n' roll music, Berry's hit songs launched the musical genre into mainstream consciousness and gave black musicians an iconic platform to share their art with millions of fans.
25. Jackie Wilson
Jackie Wilson was an immensely gifted entertainer and one of the most influential black singers of the 1960s and 1970s. Born in Detroit, Michigan, in 1934, he had a silky-smooth voice and a dance style that matched his powerful delivery on stage.
His first big hit came with "Reet Petite" in 1957 which quickly earned him fame due to its catchy chorus and upbeat melody.
Throughout his career he headed the "Soul Explosion" movement by pushing boundaries with more socially conscious songs such as "Baby Work Out," "(Your Love Keeps Lifting Me) Higher and Higher," "Doggin' Around," "Lonely Life," and "(There Are) No Words To Describe."
He blurred the lines between soul, rhythm & blues, jazz, pop funk – all of which were genres heavily influenced by African American music traditions.
His career spanned from 1954 until 1975 when he suffered a massive heart attack while performing on stage at the Latin Casino in New Jersey – an event that shocked millions across the world.
Even after his death in 1984 Grammy's still continued to honor him for his immense contribution to popular music throughout the 20th century.
26. Aaron Neville
Aaron Neville is a legendary African American singer from the 1960s and 70s. He has had an illustrious career that included chart-topping hits such as "Tell It Like It Is" in 1966 and "Everybody Plays the Fool" in 1972.
He has released over 25 albums across five decades, starting with "Tell It Like It Is" in 1967, and his music continues to show up on the radio today.
His music features a beautiful combination of gospel, rhythm & blues, jazz and soul influences which he fused together to create his own distinct sound.
His soulful voice often cracks with emotion when singing, giving each song a unique quality that makes it instantly recognizable amongst fans.
Despite having achieved great commercial success, he still remains committed to making music that speaks to him personally and emotively connecting with listeners worldwide.
27. The Brothers Johnson
The Brothers Johnson were an American R&B, funk, and soul duo of George ("Lightnin' Licks") and Louis E. Johnson composed of two brothers who had a successful career in the late 60s and 70s.
Their debut album, "Look Out for #1" (1976), included the singles "I'll Be Good to You" and "Strawberry Letter 23", which became popular across pop, jazz, R&B, and soul genres.
Besides these singles, they released other hit albums such as Right on Time (1977) and Light Up The Night (1980).
Although the Brothers Johnson's music was largely rooted in funk, their sound was also influenced by jazz, rock and roll, gospel, Latin music, blues, and electro-funk sensibilities.
They are known for their mastery of electric bass guitar playing together with Louis singing lead vocals on most songs. The Brothers Johnson were inducted into the Rock & Roll Hall of Fame in 2020.
28. Tyrone Davis
Tyrone Davis was a prominent black singer from the 1960s and 1970s. He was known for his rich baritone voice which earned him success in genres like soul, R&B, and blues.
His songs such as "Can I Change My Mind", "Turning Point", and "Turn Back The Hands Of Time" have become classics and have been covered by many other notable acts.
Davis' musical style made him hugely popular throughout the African American community during that time.
His albums sold millions of copies worldwide and he even won two Grammy awards for Best Male R&B Vocal Performance in 1971 and 1975 respectively.
Beyond music, Tyrone Davis also acted in various films such as "The Blues Brothers", "Clockers", and "Honeydripper". He will always be remembered for his exceptional contributions to music from the 1960s-1970s era.
29. Donny Hathaway
Donny Hathaway was one of the most popular black singers of the 1960s and 70s.
His soulful voice and sophisticated production made his music stand out from other R&B artists at the time. He was able to mix musical genres, often blending jazz, blues, gospel, folk, and world music into his songs.
He became known for hits such as "Where Is The Love," "The Ghetto," and "For All We Know," as well as collaborations with fellow artist Roberta Flack on "Ain't No Mountain High Enough" and "You've Got A Friend."
Despite a passion for performing that kept him busy throughout his career, Hathaway's personal life was plagued by depression which ultimately led to his tragic death in 1979.
His legacy lives on through a powerful discography that continues to inspire generation after generation of musicians.
FAQ
Now, here are the questions and answers related to 70's black singers male:
Who was the first black male singer?
1. Nat King Cole was the first black male singer to become a success. He is remembered for such hits as "Mona Lisa", "Nature Boy", "Straighten Up And Fly Right", and many more.
2. Bill Robinson was an influential singer, dancer, and actor in the early 20th century. He was best known as the first black male to have a successful solo singing career, he died in 1937.
3. The first black male R&B singer to be a major success in the United States was Nat King Cole. His career began in the 1930s, and he was one of the most important and influential African-American musicians of his time.
Who is the best black singer of all time?
There have been many great black singers throughout history, including Aretha Franklin, Stevie Wonder, Sam Cooke, Marvin Gaye, and Michael Jackson.
Each of these powerful vocalists made their mark on music with their unique styles and timeless songs.
Who is the most famous black jazz singer?
The most famous black jazz singer is undoubtedly Ella Fitzgerald. Born in 1917.
"The First Lady of Song" made a name for herself with her distinctive, powerful voice which could be heard on records for over sixty years. She won 13 Grammy awards and influenced generations of jazz musicians.
Who was the first successful black singer?
Billie Holiday was an American jazz and swing singer who enjoyed great success in the 1930s and 1940s.
Through her blues, ballads, and songs of defiance, she became one of the greatest singers in history and a major influence on many later performers.
She was among the first successful black singers to confront racial segregation head-on in her performances.
Conclusion
The 1970s were an amazing decade for music, and there are many great black male singers made their mark during this time.
From soulful ballads to funky grooves, they all brought something unique and special to their music that continues to be appreciated today.
Whether it was the smooth crooning of Marvin Gaye or the powerful pipes of Stevie Wonder. These singers helped shape the sound of music in the 70s and will always be remembered as some of the greatest black male singers in history.