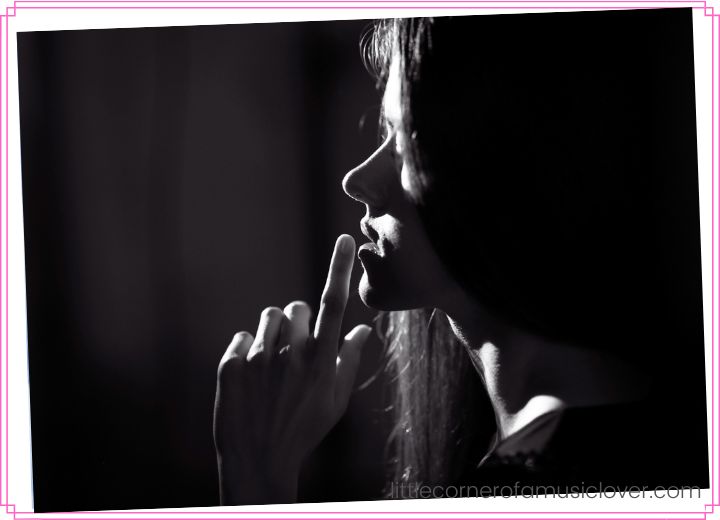 Are you crazy about someone, but it's a secret? Are you looking for songs that capture the emotion of having an unrequited love or a forbidden romance?
If so, this post will be sure to deliver! Here we'll rank the best songs about secret love, from upbeat pop songs to romantic ballads.
So grab your headphones and get ready to listen. We guarantee you'll find some great tunes!
1. Dirty Little Secret by The All-American Rejects
"Dirty Little Secret" by The All-American Rejects is one of the best songs about secret love.
This catchy and upbeat song tells the story of a forbidden love affair, with its lyrics painting a vivid picture of two people who must keep their relationship hidden from the world.
With its melodic rock tune and yearning yet powerful chorus, "Dirty Little Secret" captures what it feels like to keep such an intense connection from everyone else, excitingly and emotionally.
No wonder this song has become a fan favorite, capturing the hearts of those who have experienced similar secrecy in their relationships.
2. Secret Love Song by Little Mix (Feat. Jason Derulo)
"Secret Love Song" by Little Mix featuring Jason Derulo is a bittersweet and emotional song that tells the story of a love that can't be fully expressed.
The singer sings about longing for simple things like being held or kissing on the dance floor but understands this will never be possible due to their situation.
Jason Derulo joins in and likens their love to being "homeless," always present but unable to settle and flourish.
No resolution is provided at the song's end, leaving listeners with an understanding of how secrecy can prevent even the most profound love from thriving.
3. Diary by Alicia Keys
Alicia Keys' "Diary" is a soft, soothing song about the security and comfort of having a secret love.
It is comforting that there's a safe place for this love to blossom without judgment or outside pressure.
She promises her lover that their secrets are safe with him, just like keeping a diary only for themself, and they can feel safe with their head on her pillow.
This sweet tune speaks to an intimate part of love that is sometimes hard to find but very important.
4. Secret Love by Hunter Hayes
Hunter Hayes' "Secret Love" is featured on his album Storyline, perfectly encapsulating exciting and forbidden adventure.
The song compares two lovers to criminals with a dream, living out their lives secretly as they engage in an illicit affair.
The lyrics evoke a sense of secrecy and rebellion, hinting at the intimacy shared between the two, even though it must remain hidden from the rest of the world.
Hayes conveys this message eloquently by exploring the conflicting emotions felt when one can be their authentic selves only within this secret, star-crossed love.
5. Secret Love by The Bee Gees
"Secret Love" by The Bee Gees is one of my favorite songs about secret love.
It's upbeat and dancey but conveys the emotion and frustration that often comes with having a secret love, the heartbreak of being apart, and the feeling that every touch isn't enough.
This song perfectly captures all those emotions in a way that anyone who has experienced a secret love can relate to, making it both fun and relatable at the same time.
6. Love Story by Taylor Swift
Taylor Swift's "Love Story" is a classic country-pop crossover that tells the heartfelt story of a young couple struggling against society and their controlling parents to keep their love alive.
Despite the obstacles, they are determined to follow their heart and find happiness together.
As a result, this song about secret love comes with a happy ending and ultimately leaves you with feel-good vibes, making it one of the best songs about secret love out there.
7. Secret Love by Stevie Nicks
Secret Love by Stevie Nicks is a slow, swingy love song that details the back and forth between two people in a secret love affair.
With mixed passion and sadness, Nicks speaks of how she does not ask for forever yet can't bear to think of her secret lover being alone.
The song tells the story of a tumultuous relationship that brings joy and sorrow, making it a sad but romantic story that many can relate to.
8. This Kiss by Carly Rae Jepson
Carly Rae Jepson's song "This Kiss" is an upbeat and light-hearted track that details a forbidden love affair between two secret lovers.
This catchy pop song captures the thrill of a rebellious act in a fun and bouncy way, with both partners already committed to someone else.
The stakes are high, as the love must remain hidden, but this adds to its aura of excitement.
Even though such actions are usually frowned upon in reality, they provide an outlet for a common desire for some heat and adventure through music.
9. Confessions by Usher
Usher's "Confessions" is an emotive ballad about coming clean to someone you love.
Its lyrics convey the allure of love, underscoring how difficult it can be to admit one's mistakes and lies to someone close to them.
However, it also speaks to the strength of unconditional love, something that is not easy to find but which, if found, could make it through all sorts of issues.
It is a bittersweet tune that is hopeful despite its sadness.
10. Secret by Ann Marie (Feat. YK Osiris)
"Secret" by Ann Marie (Feat. YK Osiris) perfectly captures the enticement of secret love, encouraging listeners to explore their feelings without worrying about anyone else knowing.
With its catchy beat and fun rhythm, this song promises that lovers can keep things on the down low while enjoying all that comes with having a secret affair.
It's one of the best songs out there when it comes to exploring the idea of secret love.
11. Beautiful Liar – Beyonce ft. Shakira
"Beautiful Liar" by Beyoncé ft. Shakira is one of the best secret love songs out there.
The lyrical content speaks of a forbidden flirtation between two people who share a deep connection, even though they're both in relationships with other people.
The catchy chorus allows listeners to relate to the difficult decision of lying about what's going on between them or coming clean and accepting any consequences that come with it.
With these two powerful vocalists trading verses, this song will be stuck in your head all day!
12. Somewhere Only We Know – Keane
"Somewhere Only We Know" by Keane is one of my favorite songs about secret love.
It's a beautiful and lyrical pop-rock ballad discussing the comfort and security of a hidden relationship between two people.
The lyrics are filled with longing but also an appreciation for how special this connection is. Only they know what it feels like and how it can bring them joy.
Even though the world might not welcome their love around them, the assurance of having this safe place together gives them the courage to look forward to whatever the future may bring.
13. Don't Stand So Close to Me – The Police
"Don't Stand So Close to Me" by The Police is a great song about secret love.
This classic hit from 1980 has been a staple in music collections ever since. It tells the story of an older man (presumably the narrator) and his forbidden love for a young teenage girl.
The song captures the tension, fear, and excitement of having such a heavy secret crush on someone so close to you but knowing it's wrong.
This piece of 80s nostalgia has become a timeless anthem that stays true to its message no matter how many years go by: don't stand so close to me!
14. Me and Mrs. Jones – Billy Paul
"Me and Mrs. Jones" by Billy Paul is one of those great songs about secret love.
It's a beautiful ballad that captures the intense, hidden romance between two people who can't be open about their relationship or admit it to themselves.
Featuring some excellent saxophone playing, this song transports you into the moment and tells a story from the heart.
The lyrics are so moving and evocative that they will stay with you long after you finish listening.
Something unique about Me and Mrs. Jones makes it so timeless and meaningful. It's a classic for anyone searching for an ode to forbidden love!
15. Magnets – Disclosure feat. Lorde
"Magnets" by Disclosure feat. Lorde is a lyrically captivating song about secret love, with an upbeat yet mellow electronic beat, making it a great one to dance and sing along to.
The duo expertly combines their respective talents of rap and singing, blending in Lorde's signature velvety-smooth vocals for the perfect romantic accompaniment to the catchy song.
With lyrics such as "If I show you, then I know you / Won't tell what I said," it's clear that this song is about the thrill of having a forbidden romance, which will resonate with many listeners.
It's no wonder why this track has become such an anthem for those in secret love affairs!
16. My Little Secret – Xscape
My Little Secret by Xscape is a great song about secret love. The lyrics paint a vibrant picture of a forbidden romance, with the singer pouring their heart out as she sings, "I'm not supposed to feel this way, But why can't I just be free to say."
Its easy-listening melody creates a soundtrack for all the clandestine moments shared between two people who are meant to be together but must remain apart due to some external force.
Full of longing and desire, this song speaks to anyone who has ever held a secret flame in their heart and has been unable to share it with the world.
17. Lie About Us – Avant
"Lie About Us" by Avant is one of my favorite songs about secret love.
The song explores the complicated emotions that come with keeping a relationship hidden.
With its smooth R&B melody and soulful lyrics, the track captures a beautiful story of two people who are deeply in love yet can't be together openly.
The chorus speaks powerfully to the duality between pleasure and pain experienced when keeping something so crucial under wraps.
The song encourages listeners to take charge of their happiness no matter what society might say, making it an inspiring anthem for those who have experienced or are currently going through a similar situation.
18. Rewrite the Stars – Zac Efron ft. Zendaya
"Rewrite the Stars" by Zac Efron ft. Zendaya is a great song about secret love, telling the story of two people trying to find ways to be together despite their differences.
The soaring vocals create an emotional intensity that captures the essence of wanting something that seems impossible.
Its heartfelt lyrics emphasize that even if others don't approve, you can make it happen if you believe in it enough.
It's a romantic message that speaks to many struggling against the odds to pursue true love. It's a song filled with passion and optimism for anyone seeking a way out of life's most challenging obstacles.
19. Saving All My Love For You – Whitney Houston
"Saving All My Love For You" by Whitney Houston is an iconic classic about having secret love for someone.
The song expresses the emotions of longing and keeping those feelings hidden away, as the narrator sings about saving their love and devotion for someone who will never know.
This song is incredibly relatable in its subject matter, and its beautiful melody only further emphasizes the emotions behind it, making it a timeless classic that captures how powerful and hard-to-ignore secret love can be.
20. Treat You Better – Shawn Mendes
"Treat You Better" by Shawn Mendes is an excellent song about secretly loving someone and wanting to be the best they can be for them.
The song captures the emotions of wanting someone else to get what they deserve, even if you don't know how that might happen or whether it's possible to make a difference.
It's an often hopeful, yet anxious, plea for something better for someone who may not realize they deserve it.
The lyrics are relatable, and as the song builds in intensity, you can feel the passion that Shawn puts into his performance as he pleads for his love's happiness.
It's a beautiful reminder that we can all strive to do better and treat others more kindly than we sometimes give ourselves.
21. Forbidden Love – Madonna
"Forbidden Love" by Madonna is an iconic song about secret love. It speaks directly to anyone who has ever had an illicit affair, exploring the thrill and danger of forbidden love.
The hauntingly beautiful melody and captivating lyrics capture the intensity of a hidden relationship as Madonna begs us to "take a chance on a forbidden dance."
Her sensual voice delivers the emotion of passion beneath a veneer of sophistication, revealing the depth and complexity behind every forbidden romance.
This timeless classic is sure to leave you spellbound.
22. Secrets – OneRepublic
"Secrets" by OneRepublic is a good song about secret love. It perfectly captures the emotion of wanting to be with someone and yet not wanting anyone else to know.
With its captivating melodies and dynamic percussion, this track showcases Ryan Tedder's masterful songwriting abilities.
The lyrics are insightful as they delve into the notion that even if two people are meant for each other, sometimes it's better to keep it hidden from others.
23. She Doesn't Have to Know – John Legend
"She Doesn't Have to Know" by John Legend is a love song about secret love. It's an upbeat track that captures the joy of a forbidden romance while expressing secrecy concerns.
The song features a catchy melody and thoughtful lyrics, making it one of my favorite tunes.
In the chorus, Legend sings, "If I let you in/ No one has to know/ We can keep it all between us/ All the way through." This line perfectly expresses how powerful love can be, even when it's kept hidden from the world.
The overall message of this song is clear. Despite all the complications of a secret relationship, there's nothing like sharing something special without worrying about what anyone else thinks.
24. Your Secret Love – Luther Vandross
One of my all-time favorite songs about secret love is Luther Vandross' "Your Secret Love."
This ballad paints a beautiful picture of the joy and pain that comes along with having feelings for someone you can't be with.
Luther Vandross' soulful voice takes us on a journey of anticipation, longing, and heartbreak as he croons out his heartfelt lyrics.
The song carries an air of sorrow yet also conveys a sense of hopefulness while speaking to the beauty found in secrets, something that only two hearts can share and appreciate.
The combination of tender emotion with the musical accompaniment makes this track an unforgettable classic, perfect for any romantic playlist.
25. "Breaking Up Somebody's Home Tonight" – Ann Peebles
"Breaking Up Somebody's Home Tonight" by Ann Peebles is a soulful and expressive piece about a secret affair.
The song follows the story of two lovers who must keep their relationship a secret due to the other partner being in another relationship.
It captures the sadness and struggle that comes with such an arrangement while also highlighting the quiet hope that one day it will be able to come out into the open.
Peebles' powerful vocals weave a heartfelt narrative overflowing with emotions, adding further depth to this timeless classic.
It's no wonder why "Breaking Up Somebody's Home Tonight" has endured as one of the greatest songs about secret love for over 40 years.
FAQs
What song can I dedicate to my crush?
When it comes to finding a song that perfectly sums up how you feel about your crush, it can be both thrilling and intimidating.
While so many songs could work, the best thing to do is focus on the emotion you're trying to convey and then look for a song that expresses those feelings.
If you want to tell your crush how much they mean to you but don't know how to say it, try "Everything" by Lifehouse or "Love Me Like You Do" by Ellie Goulding.
If you want to confess your admiration for them, try "Thinking Out Loud" by Ed Sheeran or "Realize" by Colbie Caillat.
If you want to remind them that they're always on your mind, try "I Knew I Loved You" by Savage Garden or "Just The Way You Are" by Bruno Mars.
What is the meaning of secret love?
Secret love is a love that goes unspoken, unexpressed, or suppressed. It could be between people who know they can't be together in public due to societal, cultural, or religious pressures but stay connected by enjoying private moments.
Secret love often breeds a passionate intensity and desire that can never be fully realized but provides enough joy to make the partners content with their situation and bond.
Is it OK to have a secret lover?
Having a secret lover may feel like an exciting and passionate way to add extra spice to your life, but it's important to remember that secrets can be dangerous.
Keeping a secret relationship from your family, friends, or even just society, in general, can be difficult and could lead to guilt and other negative feelings.
It is also not always the best decision in terms of communication – when you're not honest about who you're with, it can make conversations complicated and cause misunderstandings.
Ultimately, it's up to you and your partner (if applicable) to decide whether the risks are worth taking for a secret relationship. Educated decisions will always serve you better than impulsivity.
What do you call your secret lover?
My secret lover is my most prized possession, the one person who always keeps me feeling safe, valued, and loved.
We share a connection built on trust and understanding, where no words are needed to communicate.
They are my confidante, partner in crime, and biggest supporter. They are my soulmate and secret love.
When referring to your secret lover, it is best to call them something unique that only the two of you know and can understand.
This could be a nickname or even a fond pet name that exclusively expresses your relationship's depth.
When talking about them with others, using terms like "special someone" or "very close friend" are safe, although not quite as affectionate as what you might use when speaking directly to them.
Whatever name you choose for them should make both of you feel cherished and loved.
When a man dedicates a love song to you?
When a man dedicates a love song to you, it can be incredibly romantic and heartfelt.
It shows that he is genuinely dedicated to you and is willing to express his feelings through music.
Dedicating a song is an act of devotion, as it requires time and effort to find the right words and melody to depict his emotions accurately.
Receiving this gesture of affection can create memorable moments that will last forever in your memory.
What songs make you think of your girlfriend?
A few songs always come to mind when I think of my girlfriend.
First, "I Can't Help Falling in Love with You" by Elvis Presley perfectly captures my feelings for her.
Then there's "Love of My Life" by Queen. It reminds me how much I cherish our relationship and all our memories.
Last but not least, "God Only Knows" by The Beach Boys. This song expresses the depth of love that can only be found between two people who are truly meant for each other, just like us.
These three songs remind me why I am so lucky to have her in my life, and they always make me smile when I hear them!
Why is my crush always on my mind?
Having a crush on someone can be both exciting and overwhelming! Thinking about the person more often can make you feel like they are constantly on your mind.
This is perfectly normal. Crushes represent our romantic interests and signify an attraction to another person.
Your thoughts tend to focus around them because they fill a space in your heart that no one else can.
It may even be a sign of something special between you, so don't be afraid to take the next step and make the first move.
After all, life is too short not to follow your heart!
Do I tell my crush I like him?
Deciding whether to tell your crush you like them can be difficult, especially if you don't know how they feel.
If you're confident that your crush also has feelings for you, and it's just a matter of making your feelings known, then it might be a good idea to let them know how you feel.
However, before confessing your love and risking potential embarrassment or hurt feelings from the other person, consider all possible outcomes.
If you've been friends with them for a while, then it may not be worth the risk of ruining what could already be a fantastic friendship if they don't reciprocate or aren't ready for that kind of commitment.
On the other hand, if there is already some unspoken connection between the two of you and genuine chemistry exists, letting them know about your feelings could result in an incredible romance!
If you want to say "I love you" without saying it directly, there are a few different ways.
You can write a hand-written note that expresses your feelings in your own words and includes romantic phrases like "You mean the world to me" or "You brighten up my day."
Alternatively, you could express your feelings through body language, such as gentle touches, hugs, or holding hands.
If you're feeling more daring, try saying something unexpected that conveys the same message; for example, leaving an invitation to dinner with a handwritten note or surprising them with tickets to a show they've wanted to see.
No matter how you express yourself, nothing conveys 'I love you' better than showing someone how special they are in whatever small but meaningful way works best for the two of you.
Conclusion
We hope this list of the best songs about secret love has inspired you to go out and create your private romantic playlist.
Whether your feelings remain unspoken or shared, cherish this particular moment. After all, there is nothing quite like the thrill of a secret romance.