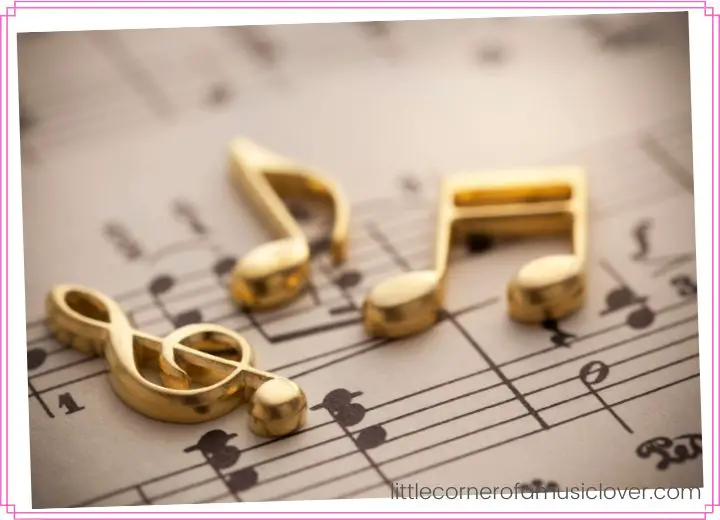 It can be difficult to analyze music, but such tasks are often given to students who study this direction. Writing an essay is only sometimes about creativity because you need to consider many rules of academic writing papers, which can sometimes be very dull and difficult.
But in any work, you can find processes you like and concentrate on them. In our text, we want to show you some tips that will help you create an essay analysis about music and deal with it very quickly.
List of Tips to Help You Write a Music Analysis Essay
Writing texts is always a challenge that must be overcome to be appreciated. Find information, demonstrate your knowledge, and back it up with arguments. A list of things to do while writing an essay in terms of analysis can lead a student to school.
Therefore, sometimes students turn to an essay writing service like essayshark.com for help and get great support.
Everyone finds an author to their liking and cooperates with him until the essay is perfect, according to the client. Writing a music essay can be very interesting.
We have put together tips to help you see the writing process from a different perspective.
#1. Check out the selected music.
It will be challenging for you to write about music that you were not previously familiar with, and this is quite obvious. For your essay to be graded, you need to listen to music and answer a few questions:
What do you feel while listening to music?
Have you noticed any changes in rhythm?
What instruments can you recognize in the melody?
Can you mentally break the work into fragments?
After answering these questions, you can start thinking about the meaning of the essay. Remember to listen to music and think about every second to feel it.
#2. List technical information
In every essay, the analysis should begin with basic technical details. Therefore, you need to look for information and write it down in notes:
Composer.
 The period in dates when the music was created.
Style.
Genre.
The above facts are helpful so that you can lay the foundation for the central part of the essay, but you need to remember that they should be different from the central part of the essay. One or two paragraphs containing important technical details will be enough for you to write a good essay.
#3. Do research for an essay.
When creating any paper, you need to conduct research, and it does not matter if the topic is music or not. You need to understand which sources you can consider a priority. Google Scholar can be an excellent start for your research.
You can use this source to search for scientific literature, book articles, and much more. This platform makes it possible to read or download the text in PDF format.
At the same time, you should not focus on only one source of information because there are still a lot of electronic libraries that you can access as a college or university student.
You can also visit the library of your educational institution and take the help of librarians. When gathering information, keep quoting in mind to maintain uniqueness. Also, follow the rules for adding links to create a quality list of sources used.
#4. Plan your essay.
Once you have collected the necessary information about your essay, it's time to write a work plan. The information you found during the research you need to use when writing the plan.
At the same time, you need to understand that the tone you set for writing corresponds to the purpose of creating an essay.
Remember that academic writing always requires students to adhere to literary terminology. You can show your professor your professionalism by incorporating technical terms into your paper and demonstrating a level of understanding of the topic.
Using a glossary of musical phrases will be a great help while working on your essay. Writing an outline is part of the first draft of the essay and will help you get the basic work done and add more colors and elements.
#5. Ensure text quality.
Of course, all the information you will use must be checked before adding it to the essay. That is, the reliability of resources plays a key role, and you need to consider this.
In addition to qualities and resources, you must also ensure that each paragraph is well written.
Before showing your essay to the professor, you must check it for errors and comply with the assignment instructions.
Do NOT skip context when checking for mistakes because extra information or the wrong term can ruin your score.
#6. Show your work to a friend.
To ensure that your essay will please the professor, you need an objective vision of your work. If you can show your friend your article, then do it.
This way, you can hear comments from a person who has a fresh look at your text and does not evaluate it as his reverent work.
Or ask experts to proofread your essay if you need help handling proofreading independently.
#7. Take a break from work.
Before you reread your work and send it to the professor, it is best to take a break from the essay for as long as possible. If you have the opportunity, look at your report for errors and uniqueness after the rest.
This tip will help you see mistakes that you may have missed earlier. Breaks between work are always beneficial for maximum productivity.
Writing a music essay is very exciting, so in the work process, you will need to write the text and listen to the author's works.
Inspiration is essential during this kind of assignment, and you better find it. You can write your text in any case, the main thing is to have a goal, and then all decisions will come to you on your own.
At any time, you can find friends and experts to help you!