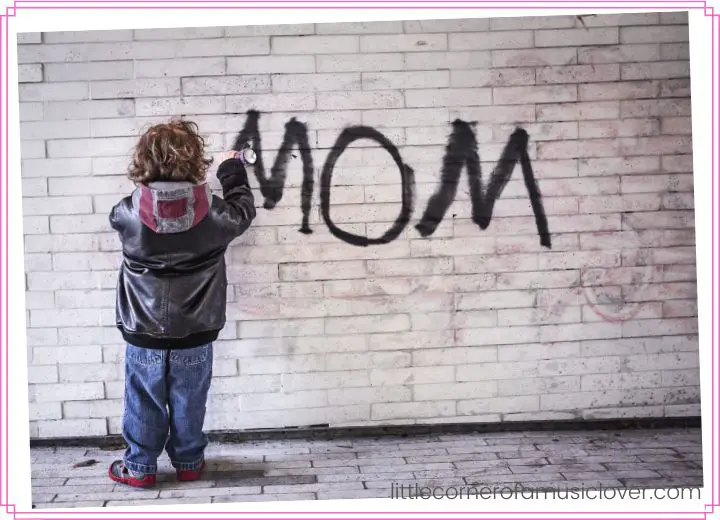 Do you ever find yourself missing your mom and wanting to express your feelings through music?
Whether you're grieving the loss of your mom or trying to cope with her passing, these heartbreaking songs about losing a mother will connect with your emotion.
Throughout the years, many artists have written moving songs about missing their moms.
Through our carefully curated list of songs about missing your mom, we'll provide comfort and solace as you listen to these heartfelt tracks.
1. "Wind Beneath My Wings" by Bette Midler
"Wind Beneath My Wings" by Bette Midler is a beloved song that speaks of the bond between mother and child and the strength given by a mother's unconditional love.
The lyrics speak of "Did you ever know that you're my hero, / And everything I would like to be? / I can fly higher than an eagle, / 'Cause you are the wind beneath my wings."
The touching words evoke feelings of admiration for a mother and a deep sense of loss when she is gone.
This beautiful song serves as an emotional reminder to cherish our mothers while they're here and to never take them for granted.
2. "I'll Always Love My Mama" by The Intruders
"I'll Always Love My Mama" by The Intruders is a song that encapsulates the complex emotions associated with losing a mother.
Through soulful harmonies and passionate vocals, it delicately captures the bittersweet journey of grief and remembrance.
The lyrics tell the story of how after a mother passes away, her loving presence can still be felt in her child's heart despite her physical absence.
Through raw honesty, the song portrays both sadness and admiration in equal measure: "The years go passin' by/But I never will deny/I'll always love my mama…No, I won't ever forget you mama/My heart always is true."
This classic 1970s song serves as a comfort to those who have lost their moms, reminding us that no matter what happens, she will always be beloved.
3. "Because You Loved Me" by Celine Dion
"Because You Loved Me" by Celine Dion is a heartfelt song about the bond between mothers and daughters. The song captures the feelings of the daughter for her mother, revealing a deep love and appreciation for all that she has done.
The lyrics are tender and express regret for not being able to repay her mother or tell her what she means through her actions while she was alive.
The song speaks to those who have lost their mothers, providing comfort in knowing how much they were loved, even in death.
Through beautiful melodies and meaningful lyrics, "Because You Loved Me" captures loss and love perfectly, reminding us of our loved ones who have been taken away too soon.
4. "The Best Day" by Taylor Swift
Released in 2011, "The Best Day" by Taylor Swift is a touching tribute to her mother. The song reflects on the special memories between a parent and child, and how much of an impact those moments have made on Swift's life.
She remembers the early morning drives to school, being preached at about the importance of telling the truth, and even being grounded when she acted out — all fondly.
Despite her mom's sternness during certain times in her life, Swift expresses love for her mother throughout the song and recalls some of the best days they shared together.
With heart-wrenching lyrics like "I miss screaming and fighting and kissing in the rain/ It's 2 am and I'm cursing your name; you're wonderful and complicated, I wish you were here today" proving that losing a parent can be devastating no matter how old you are.
5. "Mama's Song" by Carrie Underwood
"Mama's Song" by Carrie Underwood is a heartbreaking yet hopeful tribute to lost mothers. It paints an intimate portrait of the love and friendship between daughter and mother, and the sadness of losing that bond forever.
The song speaks of being strong for each other in difficult times, even after death has taken her away; it serves as a reminder of "just how much she gave" through simple words like "I'm thinking of you every day."
The message here is one of comfort, reminding us that we can continue to honor our mothers long after they have passed away.
With powerful lyrics like "every time I try to make it on my own, somehow I just keep coming back home" it poignantly touches upon the never-ending love that exists between a mother and daughter.
6. "A Song for Mama" by Boyz II Men
"A Song for Mama" by Boyz II Men is a heartbreaking tribute to the loss of a mother which includes powerful and emotional lyrics that touch the depths of the human soul.
The song speaks about how even though the mother has gone, her physical presence is felt in everything from memories that remain, to rainy days where their presence could've brightened it up.
It goes on to talk about all of the wonderful moments that can never be replaced, yet still remain in the heart forever even without her physical presence.
The pain and emotion are tangible throughout this beautifully written and composed song making it one of the most popular songs ever written about losing a mother.
7. "Mama Told Me (Not to Come)" by Three Dog Night
"Mama Told Me (Not to Come)" by Three Dog Night is a song about missing your mother and not being able to spend time with her.
The title of the song references the line in the chorus "Mama told me not to come," and expresses just how much the narrator misses his mother.
The lyrics tell a story of wanting to stay close to his mother despite obstacles such as distance, promises made to others, or bad advice from other people who don't understand how important it is for him to be close to his mom.
The song captures that feeling of missing her so much that you'd do anything to have her back in your life again.
Despite its sad theme, the upbeat tempo and catchy chorus makes this a classic rock anthem for those who can relate.
8. "The Dance" by Garth Brooks
"The Dance" by Garth Brooks is a powerful and emotional song about missing his mother who has passed away. The song starts off with vivid imagery of him attending a dance that he'll never forget and then transitions to reflect on the memories he has of his mother.
Through its beautiful lyrics and melody, the song expresses the sadness of not having his mother around but also how her love still lives on in his life.
His passionate singing captures this bittersweet feeling perfectly and encourages us to embrace our own memories of our loved ones no matter how difficult it may seem.
9. "My Love, My Life" – Mamma Mia 2
"My Love, My Life" from the Mamma Mia 2 soundtrack is a song about missing your mom. It's sung by Amanda Seyfried and it captures the feeling of longing for her unconditional love, advice, and presence so dearly.
The lyrics express a deep sorrow but also hope that she will stay in their hearts forever and ever. The touching melody follows the same sentiment with its gentle strings, melancholic piano, and soft vocal chords.
This song reminds us to cherish our loved ones while they are here with us since we never know when we'll have to say goodbye.
10. "I Hope You Dance" by Lee Ann Womack
"I Hope You Dance" by Lee Ann Womack is a beautiful and heartfelt song about missing a mother, and capturing all of the priceless moments that life has to offer.
The song speaks from an adult perspective, reflecting on lessons learned from a lost parent; it encourages listeners to make the most of every moment, finding courage and faith even in hard times.
Through inspiring lyrics like "When you get the choice to sit it out or dance/I hope you dance," the song reminds us to always work hard for what we want out of life, no matter how difficult the obstacles may be.
With its powerful message, this touching song creates an emotional connection between those who have experienced their own loss, and serves as a reminder that life should be lived with passion.
11. "Supermarket Flowers" by Ed Sheeran
"Supermarket Flowers" by Ed Sheeran is a song about missing his mother, who has recently passed away.
The lyrics tell the story of going to the supermarket and seeing all the flowers, which serve as a reminder of his mother's beauty and joy.
The chorus talks about how he will never forget her and will always love her, even though she is gone.
The painful realism of the song resonates with anyone who has lost a loved one and captures the essence of grief in a beautiful way.
12. "Goodbye's (The Saddest Word)" by Celine Dion
"Goodbye's (The Saddest Word)" by Celine Dion is an emotional song about missing one's mother. The lyrics center around the narrator saying goodbye to their mom, which they view as "the saddest word", with bittersweet memories of everything that she has done for them.
The power of the sadness of saying goodbye to a loved one is expressed in this heart-wrenching ballad through its powerful melody, heartfelt lyrics, and soulful vocals from Dion.
Despite the sadness conveyed in the song, there are also beautiful moments of hope and understanding as the narrator realizes her mother will always be with them no matter how far apart they are.
It is truly a powerful tribute to all mothers everywhere who have left an indelible mark on our lives with their love and support.
13. "Let it Be" by the Beatles
"Let it Be" by the Beatles is one of the most iconic and moving songs about missing a mother.
It poignantly captures the sense of longing for a lost parent, reminding us that although time can pass and wounds may heal, our hearts will still carry a deep loss for those we have loved and lost.
The song's simple yet profound lyrics, combined with its hauntingly beautiful melody, strike a chord in listeners all around the world, making it an endearing tribute to mothers everywhere.
14. "I Will Always Love You" by Whitney Houston
"I Will Always Love You" by Whitney Houston is an iconic, heart-wrenching ballad about missing a loved one. It speaks to everlasting love and the strength of memories even after someone has gone away.
The song's deep and stirring lyrics evoke powerful emotions in its listeners as it recounts a narrator's tender goodbye to someone they love – be that a parent, romantic partner, or friend.
With simply arranged piano chords and Whitney Houston's unmistakable dazzling vocals, this song captures the bittersweetness of being apart from those we hold dear.
For many who have lost their mothers, Whitney Houston's timeless classic serves as a solemn reminder that mothers will always be remembered and loved.
15. "This Song is for My Mother" by Catman Cohen
"This Song is for My Mother" by Catman Cohen is an incredibly poignant tribute to my mother. It speaks of the love and appreciation between a son and his mother, as well as of her strength and selflessness in looking after him through tough times.
The song exemplifies the depth of emotion that children have for their mothers, evoking a strong sense of nostalgia with soft-spoken lyrics that serve as a reminder to cherish them while they are still here.
With its gentle acoustic guitar, mournful violin, and subdued piano accompaniment, it creates a beautiful musical landscape to express feelings of respect, awe, and admiration toward someone who gave so much.
Ultimately, it serves as an ode to the unconditional bond between a parent and their child.
16. "If I Could Be Where You Are" by Enya
"If I Could Be Where You Are" by Enya is an emotive, heartbreaking song about longing for a mother who has passed away. The song reflects on the strong bond between a mother and daughter, evoking images of comfort, care, and support that had been shared before being cruelly taken away.
Enya's gentle yet powerful voice gives strength to her words as she expresses her wish of being able to join her mother in heaven: "when winter comes, I'll be where you are". Despite the pain of missing someone so dearly loved, the lyrics offer solace with a message of hope and peace – "we will be together again someday".
It is clear that this touching piece of music has resonated with so many people over the years and will continue to do so in years to come.
17. "Monsoon" by Amber Mark ft. Mia Mark
Amber Mark's song "Monsoon" is an emotional ode to parents. She sings her heart out about how much she appreciates her mother and father.
Her heartfelt lyrics paint vivid images of the sacrifices her parents made for her, and how their love rains down like a monsoon on days when life gets difficult.
Amber has said that this song was inspired by her own experiences growing up, making it a deeply personal tribute to the power of parental love.
FAQs
Here are the popular questions and answers related to missing mom songs:
Top list of country songs about missing your mom
Top list of R&B songs and hip-hop songs about losing your mother
Top list of contemporary pop songs and rock songs about losing mom
What is a good song for a mother who passed away?
There are many songs that can be used to honor a mother that has passed away, including
What is the saddest song about losing someone?
Some of the saddest songs about losing someone include"
There are many sad songs about losing someone. Popular examples include:
Others may have a more personal connection to their own situation, such as Warren Zevon's "Keep Me In Your Heart" or David Bowie's "Heroes."
What to say about your mom who passed away?
It can be difficult to find the right words to say when somebody you love has passed away. When it comes to your mother, who was a source of strength and unconditional love in your life, it may be even harder.
Remembering her life and all that she meant to you and your family can be a comfort in times of sorrow. You can honor her memory by reflecting on what she taught you, how she cared for you, and sharing stories of your time spent together with friends or loved ones.
When talking about the loss of your mom, it's important to acknowledge and remember the happy memories you both shared. Talk about fond memories, stories, or lessons she taught you that still bring you comfort.
Letting out your emotions is beneficial to your grieving process, honor her memory by expressing yourself honestly.
What is the number 1 saddest song in the world?
While opinions on what the saddest song in the world may vary, there is no denying that Leonard Cohen's "Hallelujah" has become an iconic heartbreaking classic.
The song has been featured prominently in films, plays, and television, often to evoke a melancholic sentiment.
Other popular sad numbers include Adele's "Someone Like You" and Elton John's "Candle in the Wind".
Conclusion
Losing a mother is never easy but the songs about losing your mom can help in the healing process. It can give comfort and strength to those who have suffered this kind of loss.
Music lets us express our emotions and remember our loved ones in a positive way. Although it might not take away the pain, it can still be a source of solace during tough times.