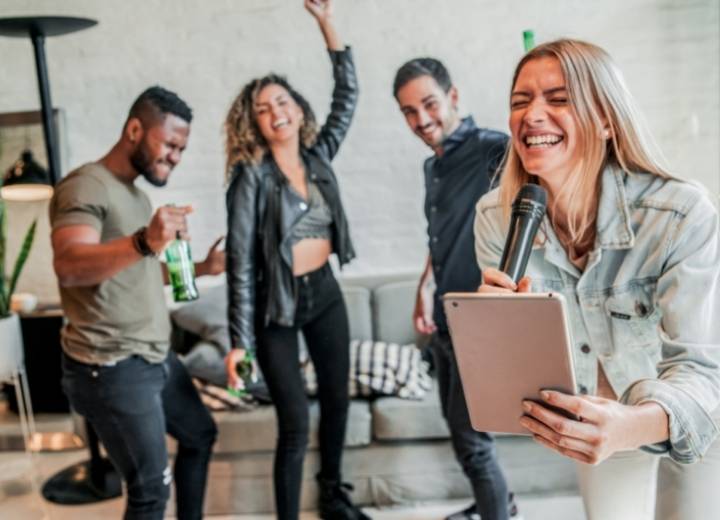 Can you get karaoke on iPad? The answer is yes. You can easily sing Karaoke right on your iPad with a fun application called Soulo. This one is an application that allows users of all ages to unleash their passion for singing.
How to set up this application on Ipad as well as the most fun way to sing karaoke on Ipad? Let's explore together!
How To Do Karaoke On Ipad?
Those who are passionate about singing now have many more choices and great applications to be able to sing karaoke on their iPad application. And Soulo Karaoke is one such great app!
The App Soulo Karaoke Overview
This section will talk about the great functions of this application and how it meets your singing needs.
First, let's talk a bit about how the application works. Soulo Karaoke has two integrated features. One allows you to sing directly like other interfaces. The other gives you the right to download your favorite songs.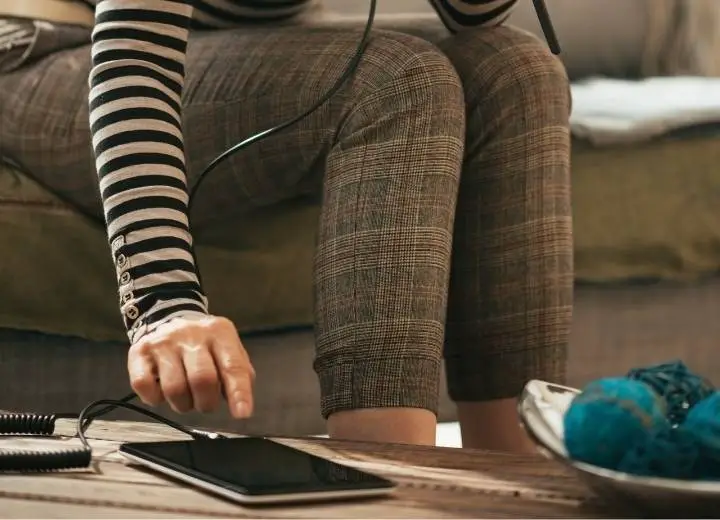 These songs will automatically create a playlist so you can slowly indulge in all your songs. At that time, your Ipad will automatically become a professional and true karaoke machine to let you sing freely.
And finally, a very interesting piece of information that is worth our reference is that this application is completely free. That means you are free to choose your favorite songs and create your hits.
How To Install Soulo And Conduct Karaoke On Ipad
At this point, many of us are wondering if it is difficult to install this application on an Ipad?
Don't worry. All you need to do to use the application and install it on the iPad is very simple. All include the following steps:
Download the application to Ipad
You go to the application website and type in the keyword Soulo to find the application.
After the application downloads, you must provide an account and proceed with the installation according to its instructions. All you need to do is simply complete the steps shown on the screen.
Open the application and select the song
After completing the installation procedure on the Ipad, you start to open the application. Now everything is in your hands. Type in the keywords of your favorite song's name and enjoy the moment of singing.
An interesting thing for us is that Soulo not only serves videos for us to sing, but it also has many other interesting features. There, you can go to the recording section to find it interesting.
Accordingly, you can choose to record vocals or record audio. Better yet, you can choose to record the whole video.
You have a quality video with everything you do: including sound and vocals like a professional singing video. Is the feeling of being a singer already in you?
Finally, you won't be able to miss the app's great sharing feature. This feature is that you can share your video or playback your recording via other interfaces such as youtube, email, ect.
Tips To Make Singing Karaoke On Your Ipad More Fun
If you simply sing karaoke on an Ipad, you may have overlooked many good tips to make your fun more complete.
#1. Connect karaoke with an external device
You can use the mixer and external speakers to connect to your Ipad.
If you have wired devices, ban the appropriate connectors from each other. If it is a wireless connection, you just need to open the wireless interaction to connect to Bluetooth, for example.
So, instead of singing directly with the Ipad, you can make your voice more interesting and professional with an external device. Then you're ready to enjoy the great sound of your favorite song's video on speakerphone!
You can double your singing fun with as many people as friends or family. 
At that time, you can both unleash your passion for singing and share that joy with many people. Furthermore, like a professional singer, you already have an audience to judge your voice and performance style.
#3. Prepare more food or games
You can prepare extra snacks such as fruit or cakes to recharge your energy after performing hard, for example. Besides, some mini-games can increase the interaction for you and your friends while singing!
How To Fix Problems When Singing Karaoke On Ipad
Most likely while singing karaoke on an Ipad, you will encounter small problems. How to fix these problems will be tried in the next section!
#1. Error while installing the application
In the process of downloading and using the Soulo Karaoke application, you will likely encounter errors in downloading and connecting the device to the Ipad. 
A good tip for you is to double-check the steps in the installation process to make sure everything is normal. You can delete the old application and download a new one with more careful steps.
#2. Error when connecting to an external device
Connecting to external devices such as mics or speakers is more likely to fail. The main errors here mainly come from mismatched connections.
For example, if you use a wired connection, there is an error in the forbidden handle. If it is a Bluetooth connection, make sure the network signal is strong enough to not interrupt the radio connection.
#3. Error when using
It sounds ridiculous but totally convincing. You should learn through how the application works to conduct song selection and use the feature with your songs reasonably and effectively.
Specifically, you can download, record, and upload songs. You can also share them with other applications. Feel free to explore and change your options to have the perfect song and the best music party.
Final Words
Now, you have found the answers to the questions "Can you get karaoke on Ipad?" and "How to do karaoke on Ipad?". You can freely unleash your passion for singing with friends anywhere.
We hope that you have had a lot of interesting experiences in this article. If you have any questions about the article's topic, please connect with us through the comments below.
Thank you for reading!