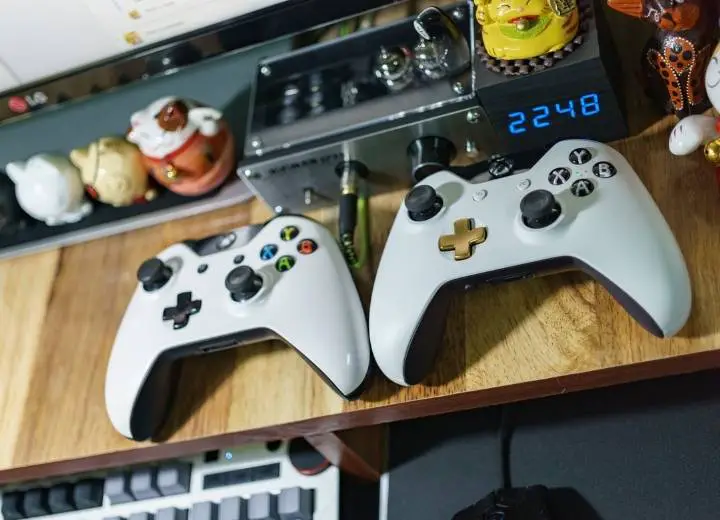 Gone are the days when you needed to have a karaoke machine to sing. Currently, modern technology allows you to get karaoke on many devices. Can you get karaoke for Xbox One?
Yes, it's possible to get karaoke for Xbox One. You can belt out some tunes with your Xbox using YouTube, Karaoke One app, or karaoke games. In this article, we will give you the instructions to do karaoke on Xbox One. 
Let's check out together!
How Can You Get Karaoke For Xbox One?
Your karaoke party will be much more fun when you sing with Xbox One. This Microsoft game console can turn into a karaoke machine by using YouTube, Karaoke One app, and karaoke games. You can see the details of each method below. 
#1. Using YouTube
You can easily perform karaoke on your Xbox One by using YouTube. If you haven't got this app yet, here is how to download and install it.
Step 1:

Turn on your Xbox One and get your account logged in.

Step 2:

In the Dashboard, find the "Store" option and click to open it.

Step 3

: Search for YouTube in the Store and hit the "Get it FREE" button to start downloading the app.

Step 4

: Launch the YouTube app after the installation finishes and sign in to your Google account.
When you have done the YouTube app installation, the next step is to connect a microphone to your Xbox. 
You will need a USB mic to hook up to the game console. Then, plug the mic into the Xbox One through the USB port. After that, you can open YouTube, select the songs you like, and sing. 
Using YouTube is an easy and cheap way to get karaoke for Xbox One. You can access a huge number of karaoke songs on YouTube for free. Besides, the setup is simple and quick to do.
However, annoying ads can appear and interrupt your singing. Also, most karaoke tracks on YouTube are of average quality.
#2. Installing Karaoke One app
Karaoke One is a karaoke app that is available on your Xbox One. You can download and install this app for free, but there are some in-app purchases. 
With Karaoke One, you can choose among thousands of high-quality karaoke tracks. Not only that, you will get scores for your performances. Karaoke One also allows you to record your performances, edit and share them online if you want. 
To access the full features of this karaoke app, you can pay $3.49 per month to get the premium version.
To download and install Karaoke One, you can follow these steps.
Step 1

: On the homepage of your Xbox One, sign in with your Microsoft account.

Step 2

: Find the "Store" tab on the right side of the dashboard and click on it.

Step 3

: Select the "Apps" option in the Store and look for the Karaoke One in the available apps. You can also click on "Search apps" and type "Karaoke One" to search for it.

Step 4

: Tap "Get it FREE" to download and install Karaoke One on your Xbox One.
After you get Karaoke One, you need to hook up a USB microphone to your game console. Then, open the app and start performing like a superstar. 
Singing with Karaoke One on your Xbox has many advantages. The karaoke tracks are of high quality and there are no annoying ads. 
Moreover, you can record and share your performances, and interact with other users of the app. But you have to pay some fee to be able to use all the features of Karaoke One.
#3. Playing karaoke games
Another way to get karaoke for your Xbox One is by taking advantage of karaoke games. All you have to do is purchase the game disk, put it on the console, and play. Some games are downloadable on the Microsoft Store of Xbox One. 
Some karaoke game packs include microphones to connect to your console. Some others come with a companion app to turn your smartphone into a mic. You can also use your external USB microphone to sing your heart out with the game.
Here are some good options for Xbox One karaoke games that you can consult.
#1. Rock Band 4
In this karaoke game from Harmonix, you can show your singing talent with more than 1500 tracks.
There are both single and multiplayer game modes, so you can perform solo or sing with your friends. You can get Rock Band 4 on Microsoft Store for $59.99
#2. Let's Sing
Karaoke with Let's Sing will make your home party much more exciting. 
This karaoke game provides many minigames and challenges, and it permits 8 people to play at the same time.  Let's Sing is available on Xbox One with the price of $49.92.
#3. We Sing Pop
Another interesting game for karaoke lovers to play on Xbox One is We Sing Pop. This game includes fantastic hits from famous artists such as Bruno Mars or Beyoncé. You can sing solo and see your rank on the online leaderboard, or have fun with your friends. The price of We Sing Pop is $29.99.
Playing karaoke games on Xbox One is more interesting than just singing. You can attend to many exciting activities in the game. 
However, this is not a budget-friendly karaoke option. Besides, there is only a limited number of songs in these games. 
Final Words
Hopefully, you have found the answer to the question: "Can you get karaoke for Xbox One". You can choose to sing on your game console with YouTube, Karaoke One app, or karaoke games. Each method will bring you different karaoke experiences, and all of them are worth trying. 
Thank you for following this post!