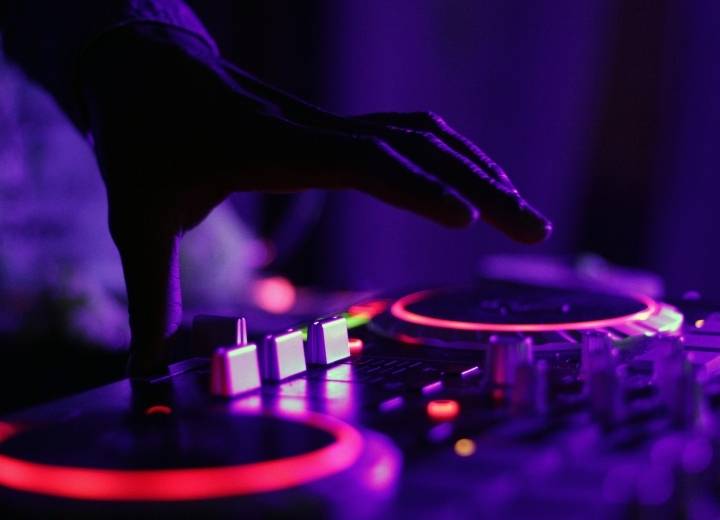 Being a karaoke DJ means you are responsible for making sure everyone has a good time while also keeping things running well. A high-quality karaoke mixer system can help the DJ a lot in their performance. Besides, a DJ who can also be a good entertainer is even much more popular. 
Being a Karaoke DJ is also a well-paid job. The more professional you are, the higher salary you get. The lowest income of a karaoke DJ is around $100 per night.
There must be some other interesting information about this job. 
Let's read on to discover!
How to be a Karaoke DJ? 
To become a good karaoke DJ, you have to adapt to some important requirements as follows:
Choose the karaoke setup
You should choose the greatest karaoke technology you can afford before attending the karaoke event. Some clubs now have a karaoke setup. You should test it out to ensure what you are going to do.
#1. High-quality sound
Ensure you get a karaoke device with little interference and microphones that have a bright and sharp sound. Even the weakest vocalists may have great performance with a competent sound system!
Furthermore, you don't really want experienced DJs whining about how bad the sound is affecting their performance.
#2. Simple setup
It would be better to choose a system that is simple and quick to set up. You don't need to buy a very common product, but you should understand how to set the system up and have rehearsed with it before the event.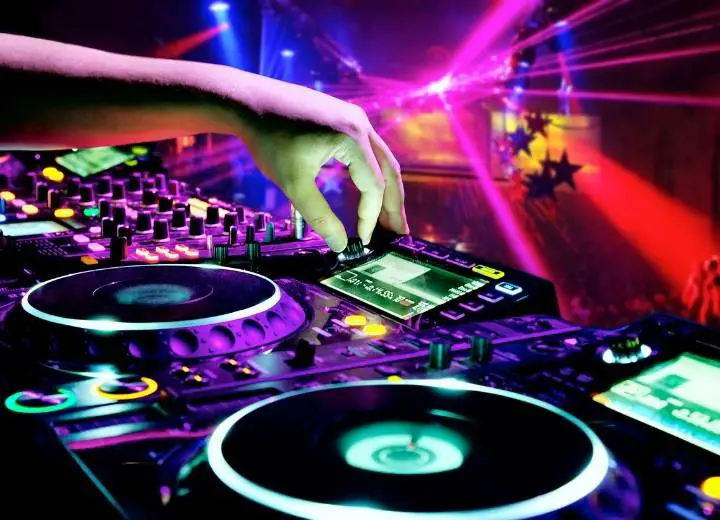 When shopping for karaoke equipment, consider its mobility. It will be much simpler to bring along if you have lightweight and portable equipment.
#3. Song selection
The second aspect to consider if you want to be the best karaoke DJ is the song choices. Regardless of the system you're utilizing, a karaoke software, or even YouTube, you'll need one solid selection of songs such as karaoke software or Youtube channels.
The best strategy would be to have approximately 200 songs to pick from that fit the vibe you want to convey.
#4. Extra features
The following are some additional considerations for a professional karaoke install:
Adding more mics so that more guests can participate. The number of mics depends on the size of your event. You should prepare at least two to serve your guests.

Ensure you have total control over the mic level by adjusting it without having it in your hand.

Specific features like auto-tune, reverb, or echo are available on some karaoke systems. If you want to bring the karaoke party to a higher level, this is a wonderful option.
Encourage your guests
Making regular invitations might inspire individuals to become a part of the show. This approach also boosts the confidence of anxious performers. Being approachable, on the other hand, is one of the greatest methods to encourage others.
We've all gone to karaoke bars where the DJs seemed uninspired. You should do the opposite. Keep in mind you're always cheerful and welcoming to anybody that comes up to the DJ booth. They won't be hesitant to suggest a song this way.
Additionally, be sure you formally announce each artist and ask for a shout or applause from the audience. 
When the show is over, the same rules apply. If appropriate, thank each guest. They may be much calmer about the procedure as a result. Your guests can be much more eager to engage and return next time!
Be a professional DJ
A DJ should be entertaining. However, professionalism is equally important. Here are a few ideas on how to be professional yet fun:
When announcing, make your voice tasteful.

Impress everyone with your dress while still respecting the uniform policy of the event.

Be on time and have everything ready to go before you get on stage.

Be kind and nice to the staff.

Don't overindulge in alcohol. Some clubs provide complimentary beverages to the karaoke DJ but wait till you've finished your shift.
How to Start a DJ Business? 
Starting a DJ business is much more than filing paperwork with the government. We've put up a quick approach to help your karaoke bar up and running.
Check out this video for more details and advice.
Step 1: Determine your target
A great company owner begins by being crystal clear about their objectives and goals. It's the same with your DJ business. Begin by choosing the type of DJ you would like to be, then think about your image and how you will promote yourself.
The next stage is to do some research on your competitors. Is there anyone else working on anything comparable? What are their advantages? But don't allow your anxiety of competition to hold you back. Your competitor should only be your motivation!
Step 2: Design a logo
An excellent logo creates your brand business. It assists you in bringing your company to life. The logo doesn't have to say everything about yourself. It does, though, give you some insights into your business and identity.
Step 3: Build your website
Creating a website might be a difficult task. It may, however, be a lot more fun if you use a good checklist and a simple web developer.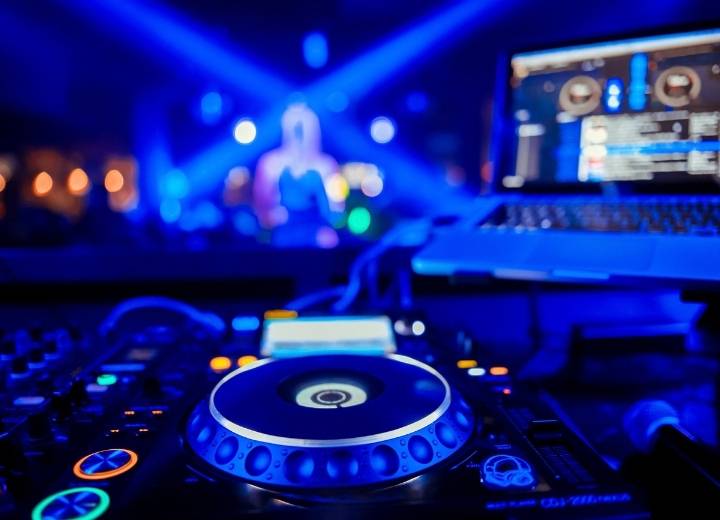 To stay on course, decide on an official launch date and create a work-back plan.
After that, pick the platform for your website. There are a variety of possible alternatives for you. You need to conduct some study to determine which option is ideal for your budget, technical skills, and company requirements. 
If you're not familiar with technology, you might hire somebody to develop and handle the website for you.
Then you'll have to get a domain name and a hosting account. The domain name needs to resemble your DJ brand.
Then, make use of this chance to be creative with your design! To demonstrate your style and sound as a karaoke DJ, you may wish to upload some audio files of your mixes from one of your performances.
After the website is fully operational, you can begin providing useful, SEO-friendly content that can help prospective customers in finding you through a search on Google. Create some blog articles to inform them about your company and your services.
Step 4: Promote your brand
It's also a great idea to use social media platforms to advertise your business. Since you have researched your target clients, you may have a decent understanding of which applications they prefer to use.
How Much do Karaoke DJ make Per Night? 
Karaoke DJs depend on getting the most tracks, the greatest instruments, and a large fan base to make their career. 
To hire a karaoke DJ, you have to pay them at least $100 per night. More professional DJs ask for a salary up to $300 to $400.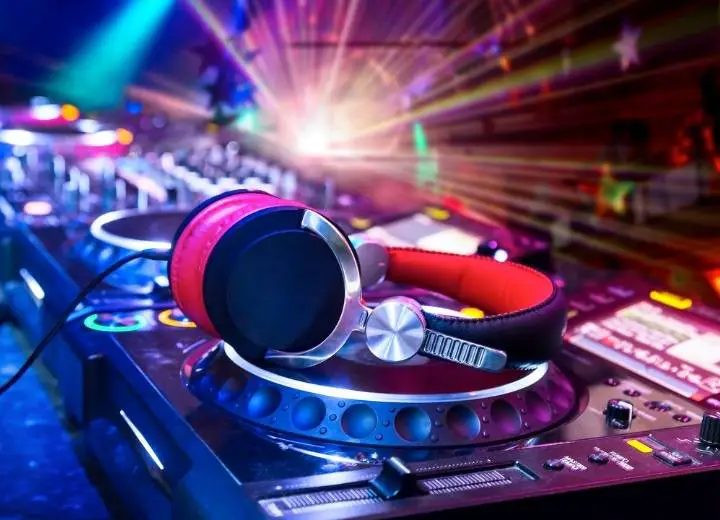 The majority of karaoke DJs operate part-time or on a project-by-project schedule. According to a 2013 study, they had an annual salary of $21,000.
Within different states in the USA, there have been minor income differences. The cities that pay the most for karaoke DJs are Washington and New York.
As you have got a professional level and expand your customer base, you will be able to earn more money. If you play for a famous nightclub, your income will almost definitely be greater. These larger teams are more likely to have the financial resources to pay better wages. 
Skilled karaoke DJs can make more money in New York and California, where living expenses are greater.
Conclusion
We have just shared with you the strategies for how to be a karaoke DJ. Besides the techniques related to the sound system, a good karaoke DJ needs to be fun and encouraging as well. 
Once you have mastered all the skills, you can receive a high salary as you have expected. Hopefully, you will be successful in your career.
If you have any questions, please feel free to ask. 
Thank you for reading!